NOTE: the WLCG Google Earth Dashboard is based on legacy software with known limitations and is no longer supported.
A new publicly accessible WLCG activity dashboard is being developed and an instance hosted at CERN is expected to become available by early 2022.
---
You can follow the status of the WLCG in your own Google Earth setup. See the instructions below, or simply click on the image at the bottom.
Download Google Earth from http://www.google.com/earth/

Menu: "Add" then "Network Link"
Name: e.g. "Grid activity"

In "Refresh" tab set "Time-based refresh" to "Periodically" and set period to 1 minute, can ignore other tabs, click "OK".
Expand the name that you've created (you may need to right-click on name, choose "Properties", select and deselect box "Show contents as options (radio button selection)").
To see the animation
Click on the top left time bar tool-shaped setup icon and make sure it is set to "Time Zone on my computer", set animation speed to "slower" and check the loop animation box, then click "ok".
On top menu bar select Tools / Options for a Windows PC (or Google Earth / Preferences for a Mac).
In top-left time bar, click the play button (the button that has "Click to toggle time slider animation" when you hover over it).
You can then zoom in to different sites and click on them for more information.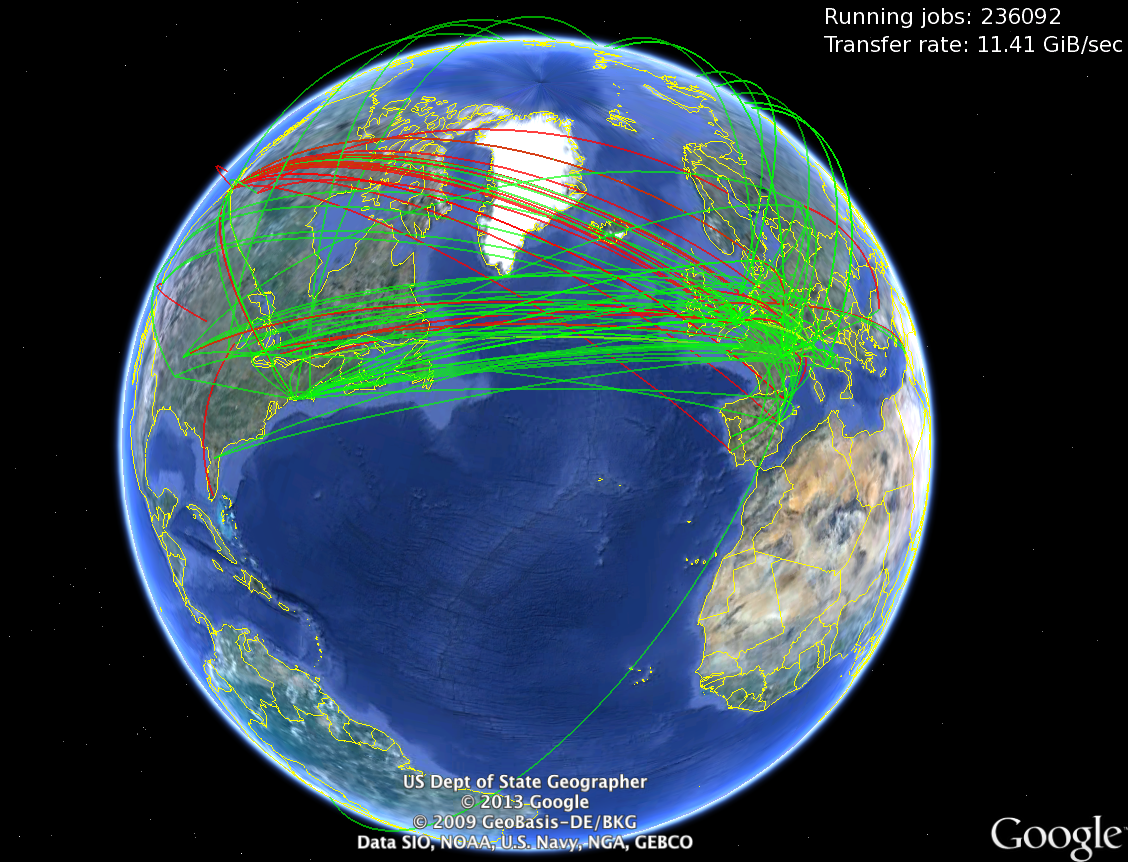 Notes
Untick all the logos to remove them from the screen. Also go to View and untick toolbar and sidebar
Rotate Earth to desired angle, slide time-slider to locate and display interesting traffic
File > Save > Save as Image