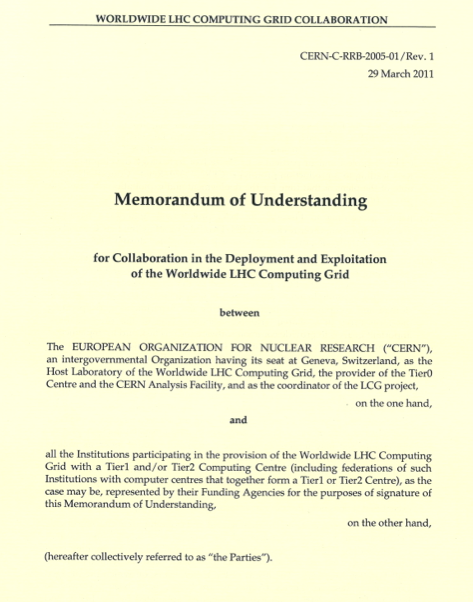 The document here is a sample MoU. Please note that the annexes in the sample will not be up-to-date due to continually evolving data. For up-to-date annexes, please see the Annexes section further below this page.
Memorandum of Understanding for Collaboration in the Deployment and Exploitation of the Worldwide LHC Computing Grid
Annexes
These annexes are appended to the MoU and are regularly updated. Below you can find the most recent  versions.